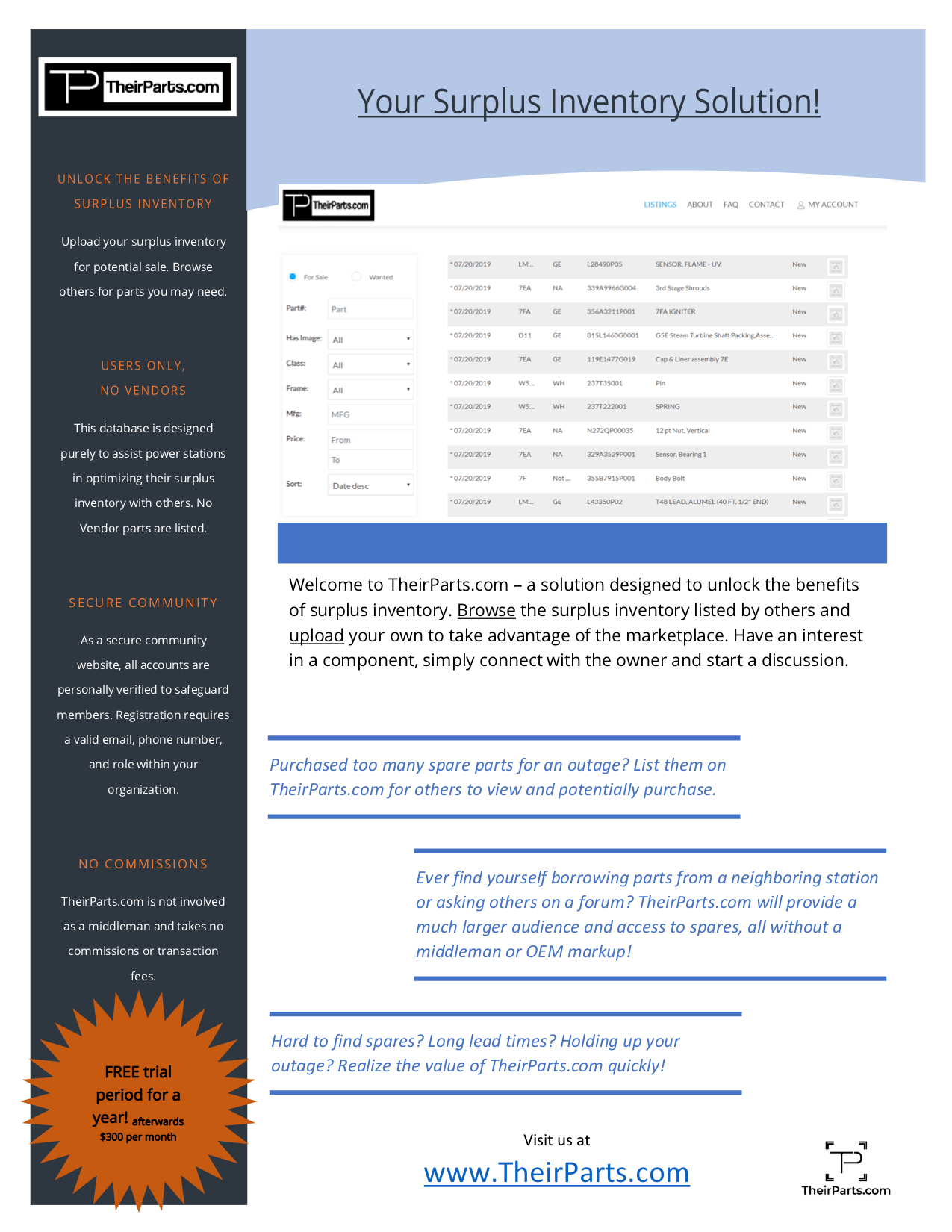 Simple as 1, 2, 3…& 4:
1. Send us your list of surplus inventories ([email protected])
2. Create an account* Totally free!
3. Browse other surplus inventory for items you need
4. Connect with each other!
We're off to the races!

Got any questions – click the contact us button up at the top!